Please click the picture below to complete your 2018 Parent Survey. If you need your student's ID number, e-mail Mr. Asman – rasman@philasd.org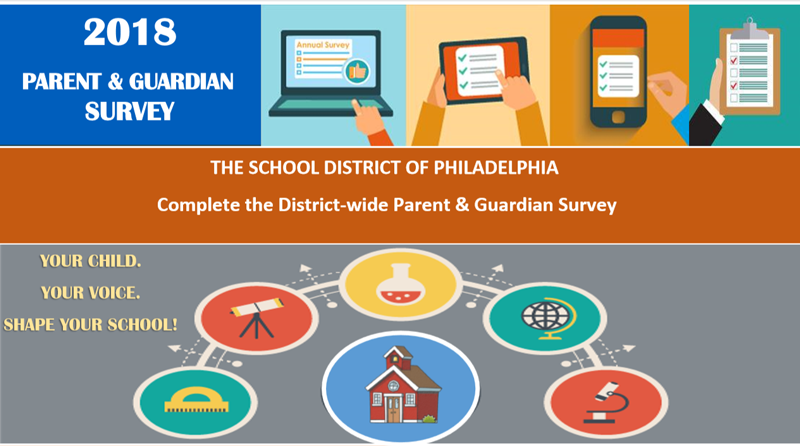 Did You Know?
School begins before Labor Day this year. Mark your calendars for the first day of school
Also new this year, ALL GRADES, including PreK and Kindergarten, start at the same time. All students, in all grades, will report to school on Monday August 27th.